Services
Note: Open house plan ! Except for our personal rooms, house areas are shared and public.

Swimming pool, bicycles, fridge, internet, car-park, laundry,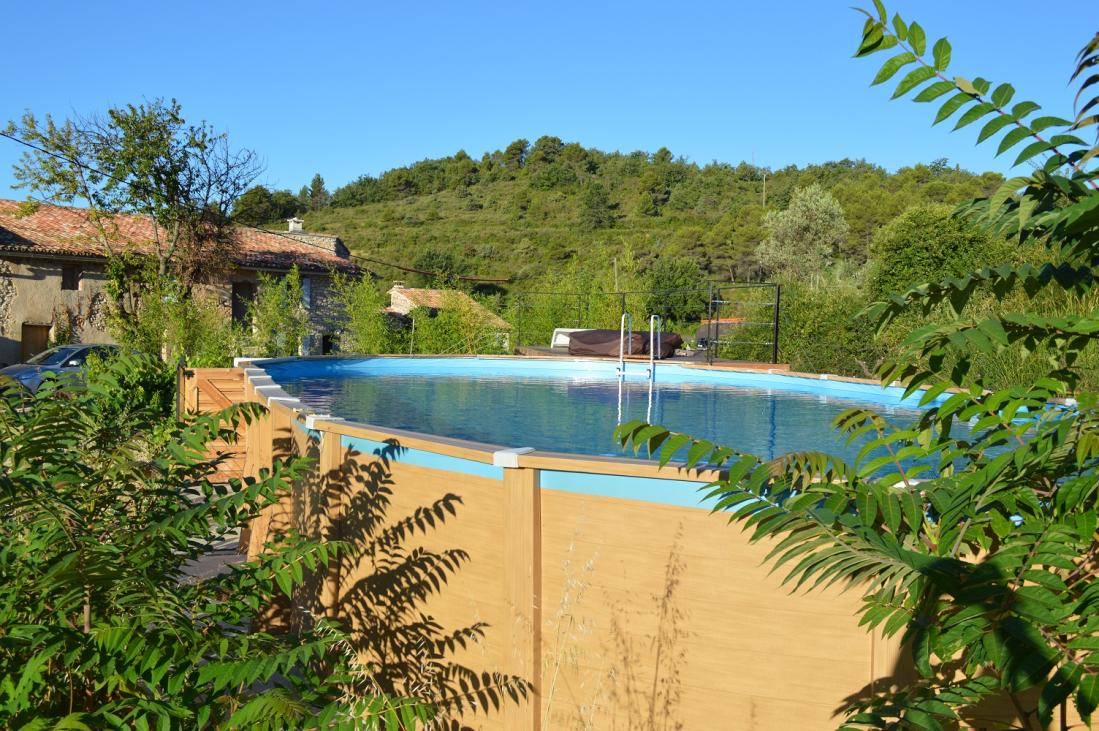 The swimming pool:
Above ground with terrace, pool water depth 1.2m
No lifeguard on duty
Temperature  of the water ensured by solar panels
Pets We have two cats and will accept only one dog/cat at a time on the premises.
Please contact us in advance to reserve the room we set aside for owners and pet.
Bicycles
Renting a bike is possible in town
Free bicycles, maintained by our own means, are available upon request
biking in the valley is possible and safe on the Calavon trail
Fridge
a separate fridge is available for our guests in the summer dining room
Internet
no Wifi in the bedrooms, however available in the common places
Parking
free and available, no security provided
Laundry
a small washing machine is available for our guests; for bigger volumes, we recommend you to go to the city centre.